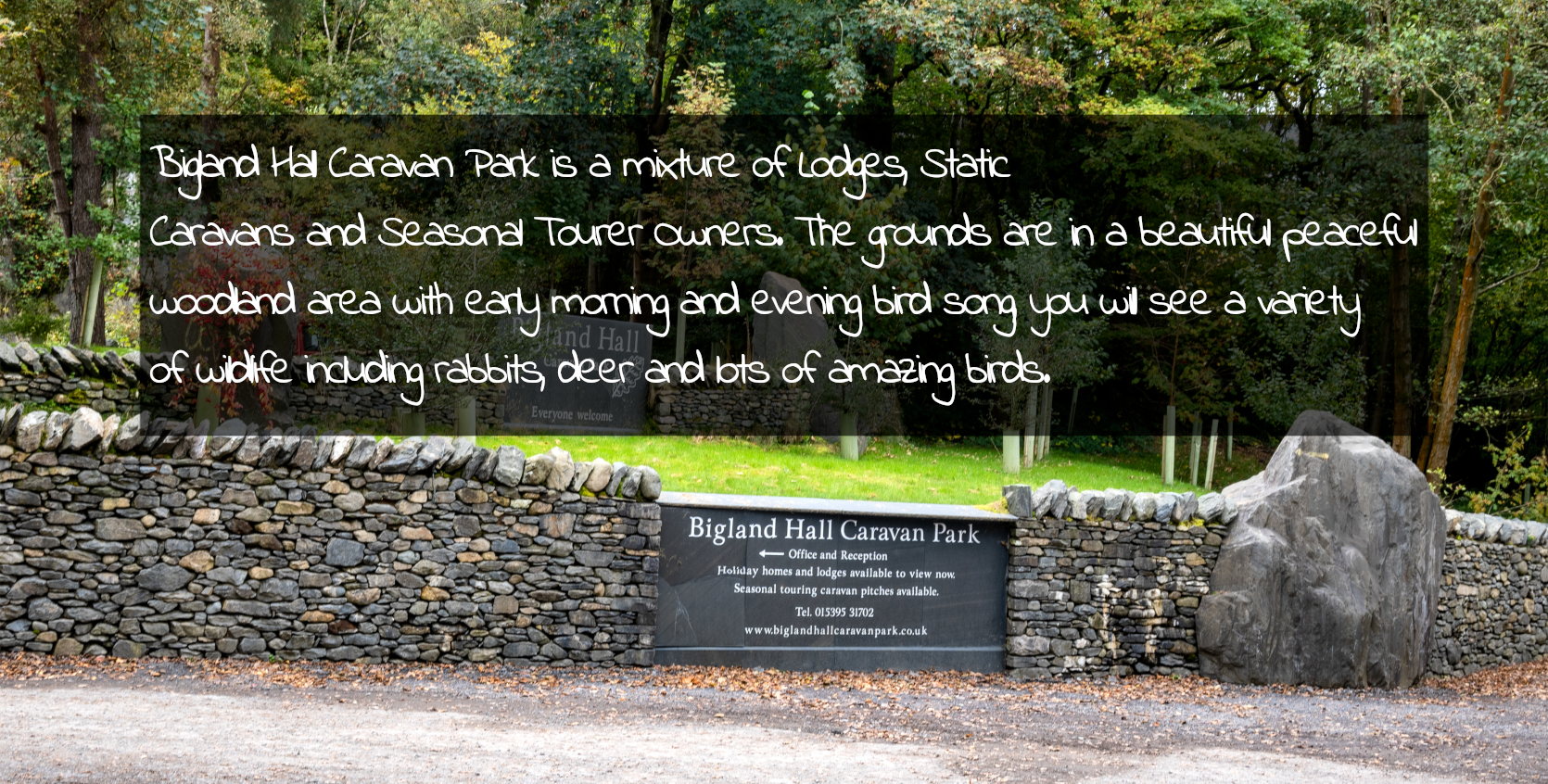 Who we are
Bigland Hall Caravan Park was secured by the Barron family in 1998. Already benefiting from 30 great years' experience in the holiday home trading market (Dave Barron Caravans in Wigan, and Kendal Caravans were all founded by the family), Bigland represented another foray into the park operating sector at a time when the market was evolving at pace.
Certainly in those early days, Bigland was tired, neglected, and in dire need of urgent investment. It was essentially a huge bowl of former quarry and adjacent woodland. Caravans were randomly placed casually amongst the rocky outcrops and coppices, very few had mains services and those that did were in appalling condition.
I guess in the early days, if we had known the scale of the job involved, the years of unpaid work required, we would have just hitched up and left, but amongst the piles of earth and broken pipes it very slowly dawned on us just how amazing an environment we could nurture here, and that very slow evolution I believe is the key to the stunning environment the caravan holiday homes now occupy.
Throughout this transformation we have kept true to our roots and many customers who were here in 1998 still own caravans here… some the very same ones!! We have resolutely defended our business against the unwanted burden of bureaucracy which many of our owners have to tolerate in their working lives at home.
We are now at the point in evolution where we can finally spend more time on the finer points such as park presentation and welcoming new customers into the fold. We have a thriving community of owners and a small selection of holiday homes for sale which you can view here.
Our touring park is always full and is a great feeder for static homes as many see the obvious benefits they provide. We will do our best to paint a picture here, but suggest coming to see the park in the flesh, and speak to existing residents as the best form of research. Our existing owners are our best marketing tool and we strongly recommend you take time to linger and take in the relaxed informal atmosphere with them.
Thanks for taking the time to view our website, we are immensely proud of our park and the role it plays in the local community. Come along in person it really is a great time to explore ownership here.
Hope to see you all soon!!
Chris Barron.